3/06/2019
We are all very excited here at the estate as construction has started to commence.
27/03/2019
Our first Lots titled TODAY! next step settlement and then we can watch house construction commence.
10/03/2019
Starting from $549,950. Located in Melbournes most up and coming area. Contact Evert on 0409 781 671 for more information.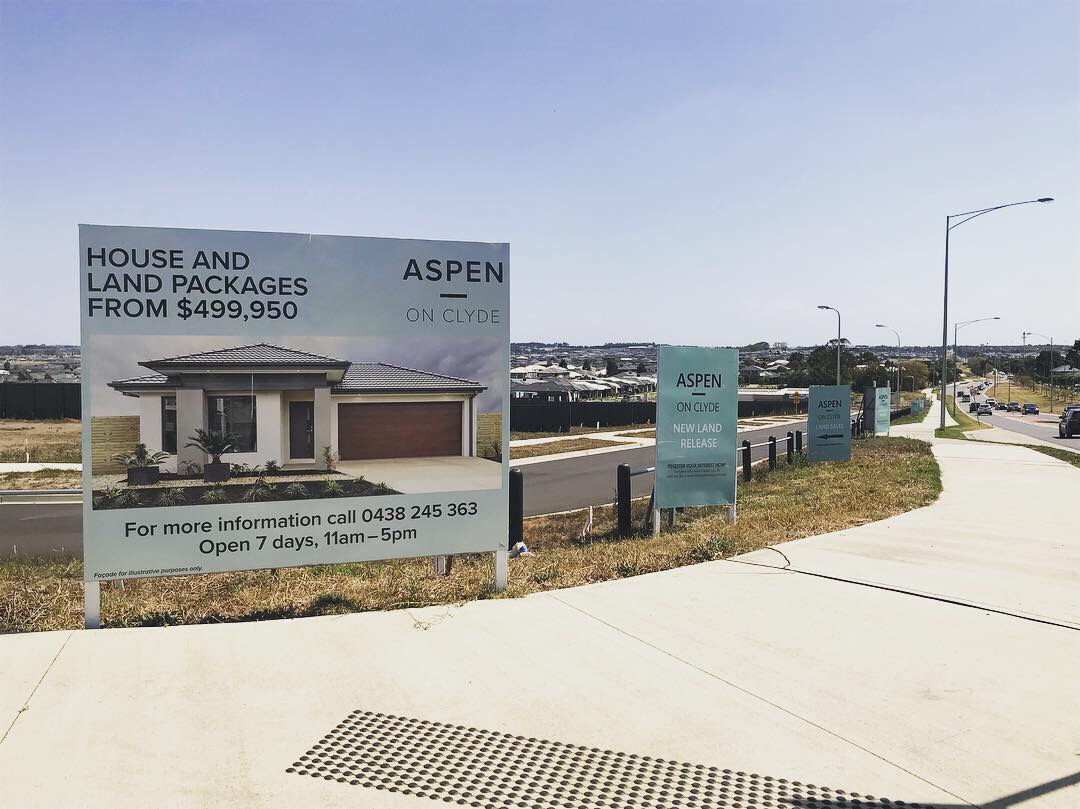 03/ 03/2019
We have an assortment of House and Land packages from many varying builders. Call the site office for more information 0438 245 363
10/01/19
Take a sneak peak of the West facing Elevation of our terrific Early Learning Centre. Enrolments are happening now. Call 0418 797 627 for more information
08/01/19
The windows are in and the facade is being clad. So much excitement out on our site. Not long now!
23/12/18
The first stage is on track to title in February 2019. Head to our sales office 26 Rhynhurst Street, Clyde North, for all the information.
10/12/18
Running parallel to Grices Road, facing West and looking up Portia Circuit. The Estate is coming together rapidly.
04/12/18
Head to 26 Rhynhurst Street, Clyde North, to have a chat with our friendly team. We have hundreds of House & Land packages. Open 7 days a week, 11am to 5pm.
20/11/18
We are getting a little too excited about our new footpaths. Can't wait to skip along these.
06/10/2018
Exciting news! Our Stage 3B is on the market with an assortment of awesome packages from our amazing builders. For more information, call us on 0438 245 363
04/06/2018
Construction has officially started on the Aspen on Clyde estate. Roads being cut and blocks being pegged, a lot of movement happening.
Views from our elevated lots
Look at the view! This was taken from one of our elevated blocks. Only a handful of elevated blocks left.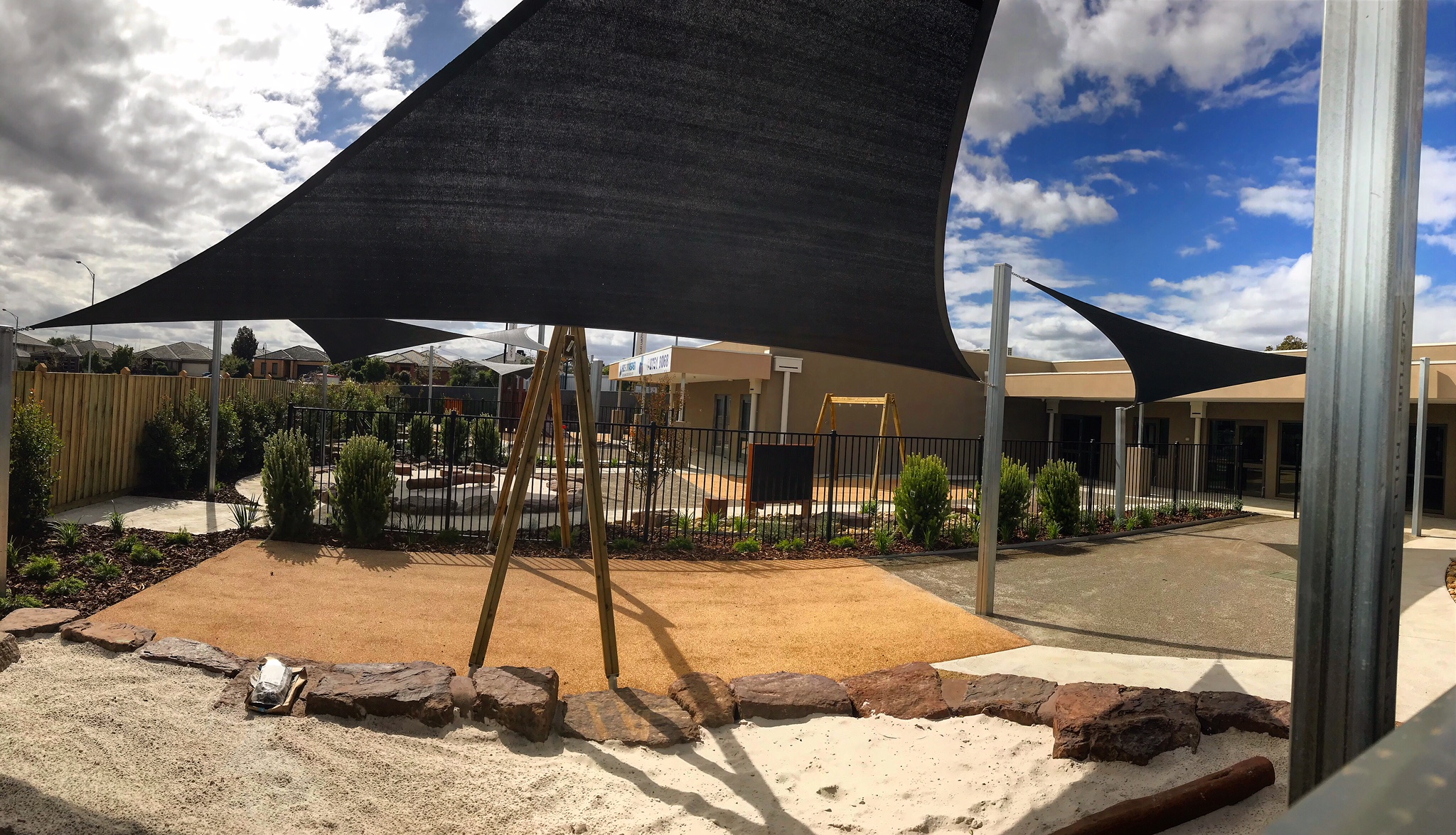 06/04/2019
Take a sneak peak at the progression of the childcare centre playground.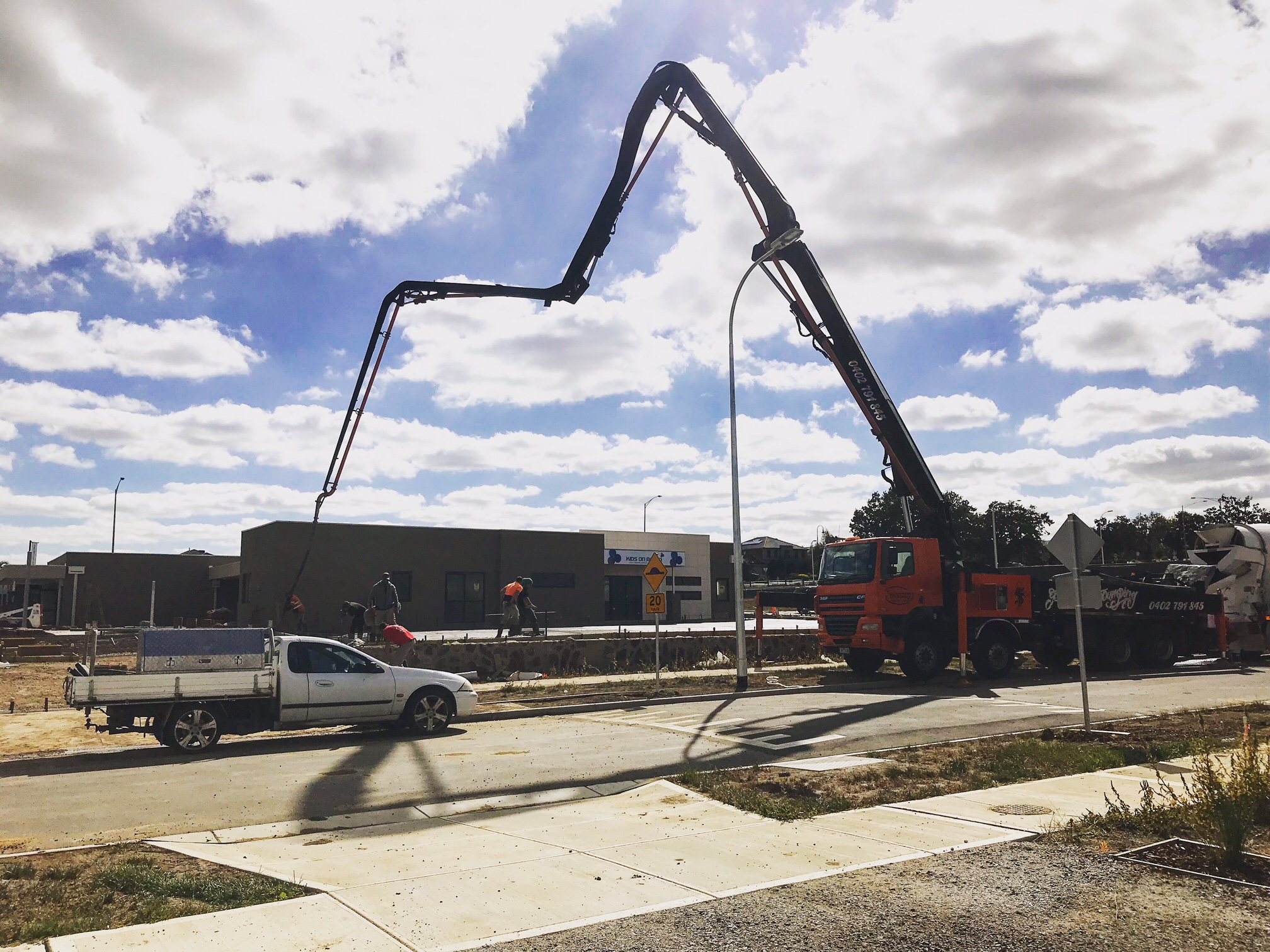 15/03/2019
The concrete trucks rolled in one after another to pour the car park for the childcare centre.
02/02/2019
We released our latest Stage today. These Lots are primarily North and West facing. For more information about prices and inclusions contact our office.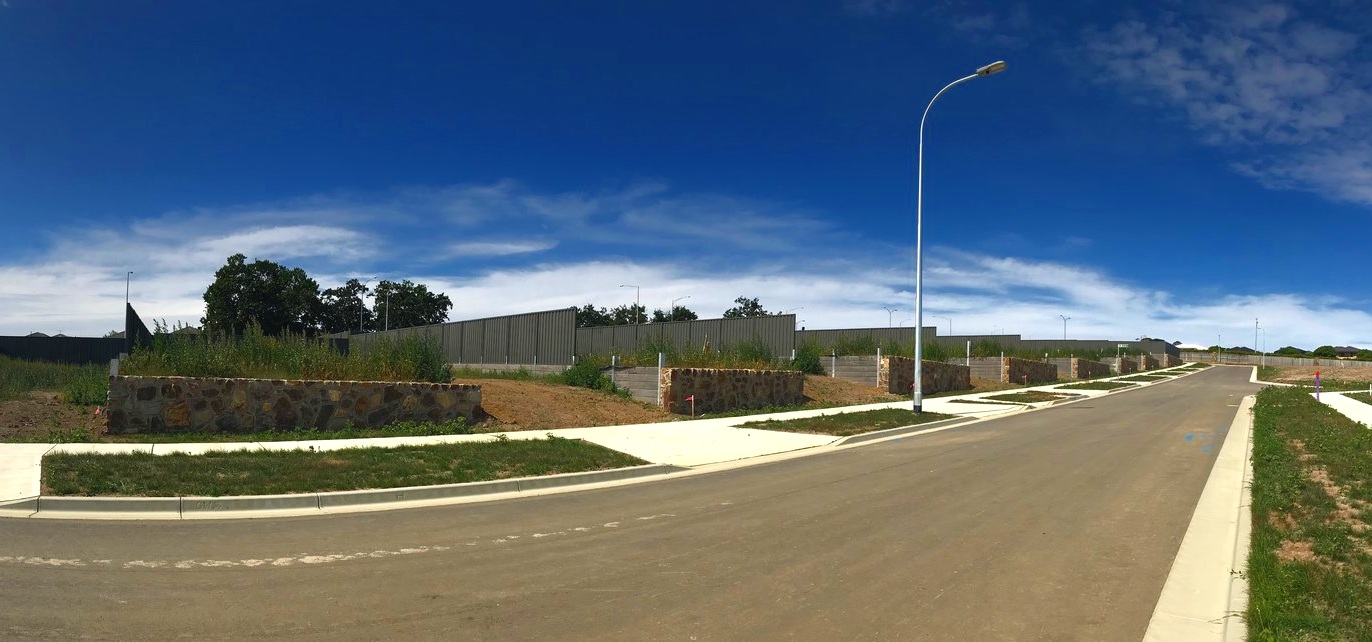 09/01/19
We only have a few remaining elevated Lots, complete with beautiful masonry stone work.
07/01/19
The grass is starting to grow, whilst Amesbury Way receives its finishing touches. The last of Stage 2 fences are being erected.
17/12/18
Our Estate now has; asphalt roads, curbs, foot paths, streetlights and street signs. Everything is happening so quickly.
05/12/18
The Early Learning Centre & Kindergarten is well underway. Built by Profine Building Group. To enrol now, call 0418 797 627.
26/11/18
We have done the hard yards and levelled every Lot, so there is no more than 300mm of fall. Everything is looking a little pretty.
24/10/18
Construction has started on the Early Learning Centre & Kindergarten, due to open in June. Enrolment packages are available now! Come down to 26 Rhynhurst Street, Clyde North to pick up yours today.
14/09/18
Aspen on Clyde, as you may or may not know has some great looking townhouses planned throughout the estate. We currently have an offer with our townhouses lot 2 -5 for a limited time. Pay $10,000 deposit and don't pay anything until the completion of the build. Please click image on the left to view the full offer. T&C's apply
Progress at aspen on clyde
2/7/2018
As we enter into the month of August the cold weather we are having isn't slowing progress on Aspen on Clyde estate. We are seeing changes week by week and we're so excited! Aren't you?!
30/06/2018
Work on the Aspen on Clyde estate is moving along well. More machines and a lot of changes being seen on the site. Aspen team will be sure to keep everyone posted as to when the new land sales office will be opening.